What is gum disease? Knowing could save your smile.
Don't let the number one cause of tooth loss get you.
Smile Saver
How much do you really know about gum disease? Take our quiz and see.
Colgate Total® Helps Prevent Gum Problems
The 12 hour germ fighting protection in Colgate Total® helps prevent many common oral health conditions, including gum problems.
Gum Disease:
Easy to prevent and dangerous to ignore
Gum disease is the leading cause of tooth loss, yet most people know nothing about it. We'll teach you what it is, plus simple ways to detect and prevent it.
Articles: The Basics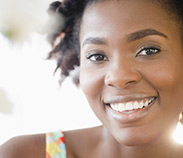 What is Gingivitis? Gingivitis — an inflammation of the gums — is the initial stage of gum disease and the easiest to treat. The direct cause of gingivitis is plaque - the soft, sticky, colorless film of bacteria that forms constantly on the teeth and gums.
Articles: Treatment and Prevention
Gum disease is an inflammation of the gums that can progress to affect the bone that surrounds and supports your teeth. It is caused by the bacteria in plaque, a sticky, colorless film that constantly forms on your teeth.
Articles: In-Depth
Cardiovascular disease affects the heart and/or blood vessels. More than 50 million Americans experience cardiovascular problems and cardiovascular disease is the number one cause of death and disability in the United States. By the time heart problems are detected, the underlying cause (atherosclerosis) is usually quite advanced.
Diabetes is a disease in which the body does not produce or properly use insulin. Insulin is a hormone that is needed to convert sugar, starches and other food into energy needed for daily life. Of the 20.8 million children and adults in the United States who have diabetes, nearly one-third are unaware that they have the disease.